The weekly wager challenge is usually fun and interesting as Big Brother Naija housemates usually bring their A-game to ensure their respective team win the task and all the goodies that come with it.
Yesterday's wager challenge was no different as the two Big Brother Naija teams, The Enigma and The Legends did amazing well in their presentation but we can only have one winner which was Team Enigma.
Watch the video below:
Team enigma have won this week's wager #BBNaiija #BBNaija19 #Bbnaija
Follow this account for latest bbnaija content pic.twitter.com/4qFgPrMnnS

— bbn_updates (@sammydeji1) September 5, 2019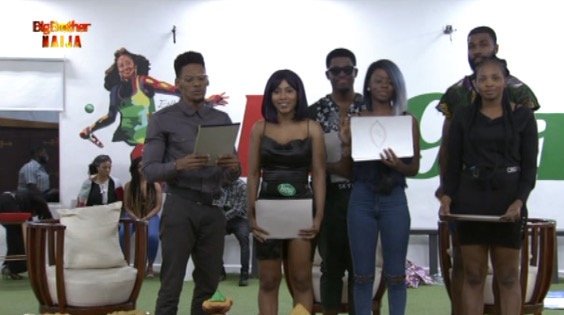 Great work, amazing creative ideas and above all, teamwork came out to play in both teams! The Wager Task started in earnest with Enigma's art piece titled 'Priceless'.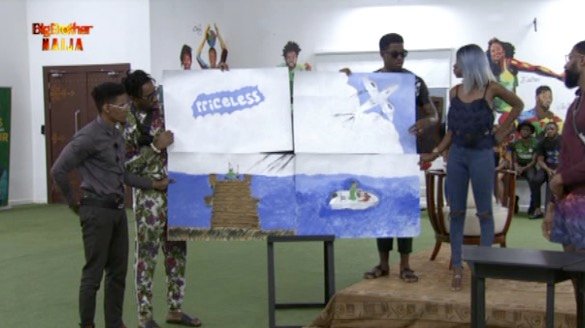 Team Legends was all about 'Nature' as they presented their artwork; a love tree.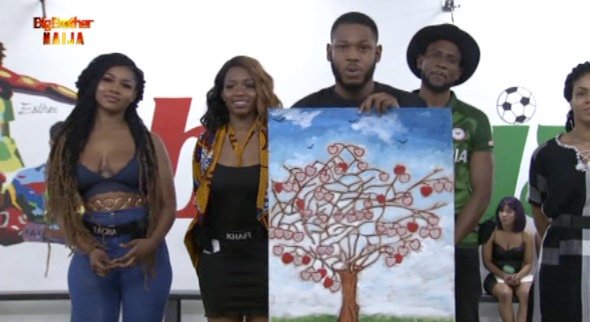 Next was the sculpture presentation by Team Enigma.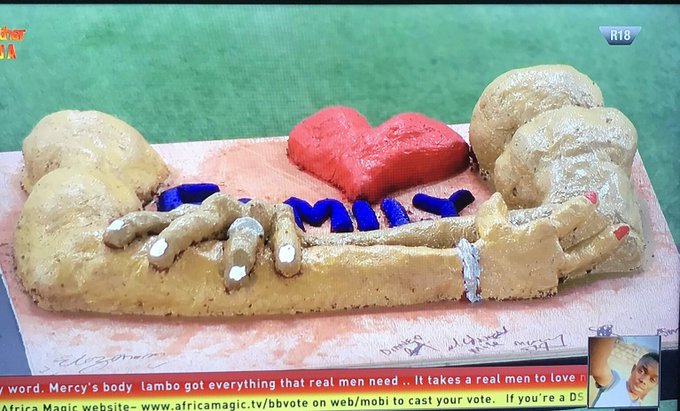 Team Legends did their turn with the sculpture of the Tortoise followed by a tale.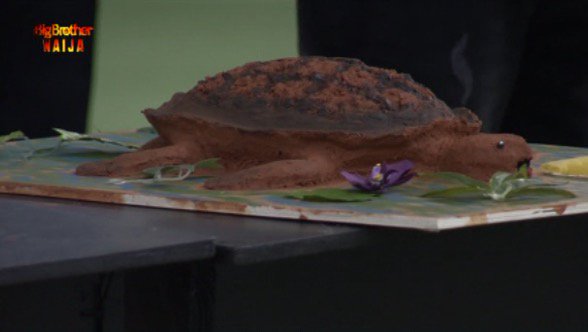 The third round saw Team Legends show off their knitted wear.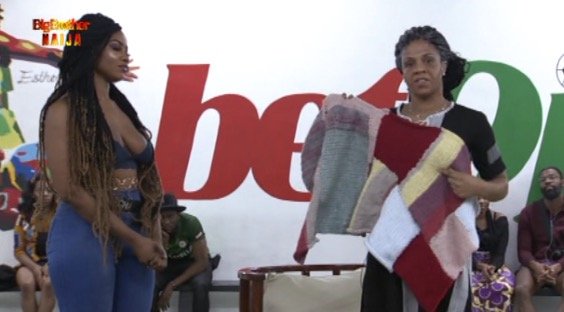 And Team Enigma also showed theirs, but with a play.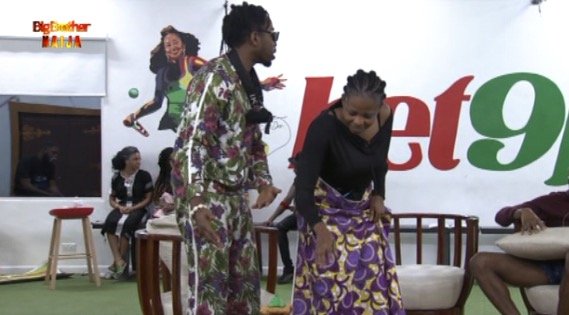 The fourth round was the poem from both teams. Legends wrote one for all the elders in their lives while Enigma centred theirs around their painting.
The last round was the spoken word piece by Team Enigma.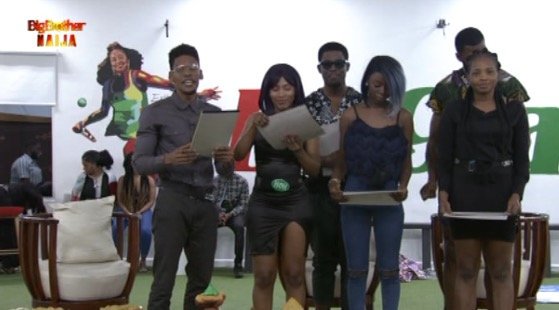 Team Legends broke out of the norm when they did a quiz show.
At the end of it all, Biggie rated their overall performances, scoring Legends 16 points and Enigmas 18 points and announced the latter as winners of the Wager Task.
Congratulations Team Enigma

While others were telling Tales of a Tortoise.

Y'all worked together to put up Masterpiece presentations. Where do I start from? The Artwork, the spoken word, the Drama or the moulded sculptures.

They were all TRULY PRICELESS ?#BBNaija pic.twitter.com/hwlZ8KIUUr

— Uncle Ray (@Raynergy) September 5, 2019
So team ENIGMA.Teams Diane, Mercy, Ike, Mike, Seyi, Elozonam &Cindy.The CODE WORD is PRICELESS.They say hi we reply PRICELESS??.Just until we get off the high that our faves have got us on..even weed ain't this strong??.Regardless of the outcome, our guys showed out!!#bbnaija pic.twitter.com/FRkfd3tb8S

— Hussle & Boog?? (@dog_loverr1) September 5, 2019
Team Enigma, 3+4+4+4+3= 18 wow wow wow congratulations to my PRICELESS team as they won their wagers and 20 bet Naija coin each love you team Enigma and my priceless Mike #BBNaija

— TeamMike till day 99 (@FaderinTaiwo) September 5, 2019
Nah

If Team Enigma does not win, we are marching to Ilupeju this evening

And we are dragging Big Brother by his underwear!!!!#BBNaija pic.twitter.com/adb0kqgEGk

— Evie: The Priceless Child?? (@that_blacc_girl) September 5, 2019
Congratulations Team Enigma

While others were telling Tales of a Tortoise.

Y'all worked together to put up Masterpiece presentations. Where do I start from? The Artwork, the spoken word, the Drama or the moulded sculptures.

They were all TRULY PRICELESS ?#BBNaija pic.twitter.com/hwlZ8KIUUr

— Uncle Ray (@Raynergy) September 5, 2019
CLICK HERE TO JOIN OUR WHATSAPP GROUP FOR LATEST MUSIC,  CELEBRITY GIST AND BBNAIJA UPDATES
CLICK HERE TO JOIN OUR TELEGRAM CHANNEL FOR LATEST MUSIC AND CELEBRITY GIST UPDATES
Upload Your Song
Click here to see more post about 👇
Be the first to comment