DOWNLOAD NOW
The weekly Nomination challenge was held earlier today with Team Legend losing to Team Enigma.
The Team members of Legend which include Cindy, Esther, Frodd, Sir Dee, Tacha and Venita are up for possible Eviction after they lost the Nomination task.
Team Legend have Esther, Frodd, Khafi, Omashola, Sir Dee, Tacha and Venita while team Enigma has Cindy, Diane, Elozonam, Ike, Mercy, Mike and Seyi. They were Tasked to a Challenge which involved three team members' participation each.
READ ALSO: "See Correct Dj ' – Fans Hail Dj Switch For Shutting Down BBNaija Saturday Night Party (Video)
The two teams were given a NominationChallenge which included three team members' participation each.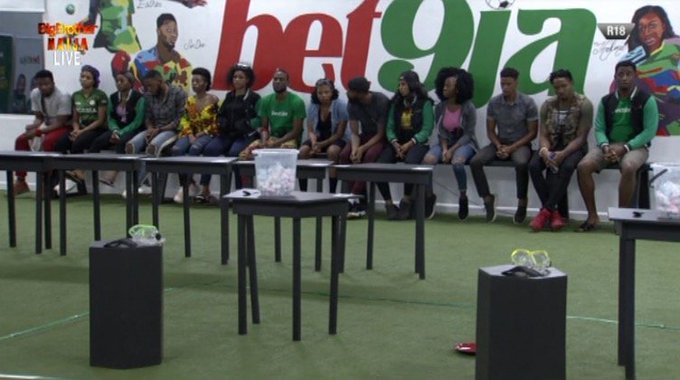 The cotton ball challenge started in earnest with the representatives carrying out the Task blindfolded. As the team with the fastest time, Team Enigma won tonight's Nomination Challenge.
For this reason, Team Legends are automatically facing Eviction this week, with the exception of Khafi – as the Head of House.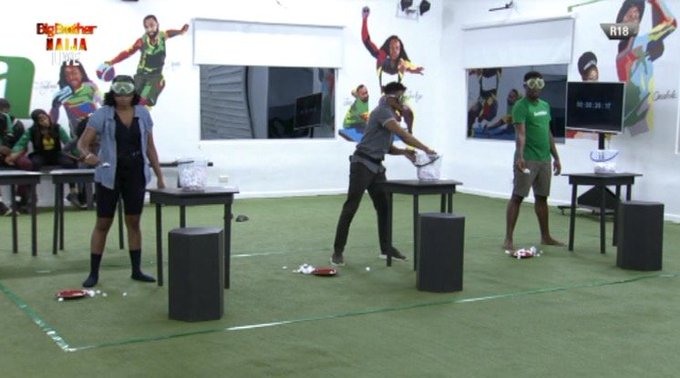 Ike who had the Veto Power was given twenty seconds to save a Nominated Housemate and replace with another. Utilizing this uncommon power, Ike saved Omashola and replaced him with Cindy.
CLICK HERE TO JOIN OUR WHATSAPP GROUP FOR LATEST MUSIC AND CELEBRITY GIST UPDATES
CLICK HERE TO JOIN OUR TELEGRAM CHANNEL FOR LATEST MUSIC AND CELEBRITY GIST UPDATES
DOWNLOAD NOW
Upload Your Song
Click here to see more post about 👇
Be the first to comment